Enhance Your Design Process, Starting Now.
TRICK 3D's Immersive Design Acceleration Services enable stakeholders to make quick iterations throughout the aircraft design process. We do it by harnessing the power of computer-generated (CG) 3D models.
Our innovative visualization tools allow your team, stakeholders and executives to see the designs faster and in-context using Web tools, apps, VR, AR and more. These tools enable confident and fast decision-making, allowing for timeframes to be shortened by up to half.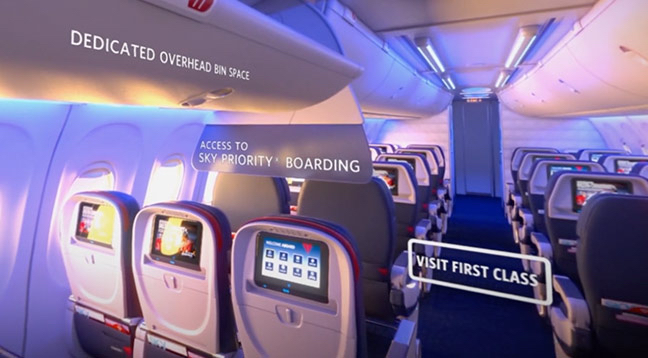 See Designs Faster and
In-Context.
Design acceleration from TRICK 3D has been used by Delta Air Lines, BMW DesignWorks, Paul Wylde, Virgin Australia and other leading aerospace, travel and hospitality leaders since 2012.
Talk to us about how we can help you accelerate your next design or re-design using computer-generated aircraft models.